The official premiere of the positively romantic comedy "Skołowani" took place on Tuesday, April 11, in Warsaw's Muranów cinema. It was attended by creators and invited guests. See what happened!
The official Warsaw premiere of "Skołowani" was attended by the actors who played the main characters of the film: Agnieszka Grochowska, Michał Czernecki, Marianna Zydek, Gabriela Muskała, Marcin Perchuć and Bartłomiej Kotschedoff. Many of the supporting stars were also present, e.g: Anna Karwan, Jerzy Bończak, Aleksandra Szwed and Piotr "Vienio" Więcławski. On the red carpet you could also spot other friendly stars, including: Joanna Kulig with her husband, Beata Bartelik, Magdalena Boczarska, Patrycja Markowska, and Bogumiła Siedlecka-Goślicka. The director of the film, Jan Macierewicz, was photographed just as much as the stars; it was an extremely important evening for him because "Skołowani" is his feature debut. The photo of the director's kiss with Patrycja Markowska became an Internet sensation!
The premiere was hosted by Agnieszka Woźniak-Starak. The event was also honoured by the exhibition "Fully able to love" located in the foyer of the cinema – a photographic series of the Avalon Foundation.
About the movie
Maks (Michał Czernecki) is an incorrigible womanizer and a notorious liar. When Anna (Marianna Zydek), a young and attractive woman, mistakes him for a person with a disability, Maks delves into the lie, hoping for another easy pick-up. However, Anna has a different plan – she introduces him to her older sister Julia (Agnieszka Grochowska) who is in a wheelchair. Unexpectedly, Maks, who is cynical about the world, and Julia, who is full of energy, begin to have feelings for each other, but … can a relationship built on a lie succeed? Does this love have a chance?
Apart from the actors playing the main characters in "Skołowani", on the screen we can also see: Gabriela Muskała, Marcin Perchuć, Bartłomiej Kotschedoff, Jerzy Bończak, Maria Pakulnis, Mikołaj Grabowski and Krzysztof Materna.
The Avalon Foundation, which helps people with disabilities and the sick, took on the social patronage over the film. It is a non-governmental non-profit organization with the status of a Public Benefit Organization.
PREMIERE: April 14, 2023
Genre: Comedy, Romance
Directed by: Jan Macierewicz
Director of Photography: Michal Pukowiec
Cast: Agnieszka Grochowska, Michał Czernecki, Marianna Zydek, Marcin Perchuć, Bartłomiej Kotschedoff, Gabriela Muskała, Jerzy Bończak, Maria Pakulnis, Mikołaj Grabowski, Krzysztof Materna
Screenplay: Agata K. Koschmieder
Scenography: Magdalena Marszałek
Costumes: Kalina Lach, Anna Kozłowska
Make-up: Magdalena Kakietek
Editing: Adam Kwiatek
Production manager: Jadwiga Dziuma
ATM producer: Renata Męcina
Producer: ATM Grupa
Co-financing: The film was made in Poland with the financial support granted under the Act on Financial Support for Audiovisual Production, by the Polish Film Institute from the funds of the Minister of Culture and National Heritage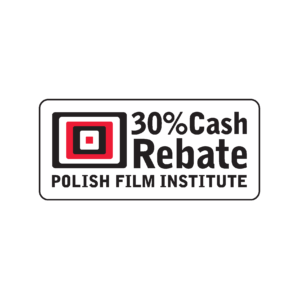 Distribution: NEXT MOVIE
Partners: Wrocław Opera, Avalon Foundation, Sunrise Medical, New Balance, Amazon Prime
Gallery